Latest news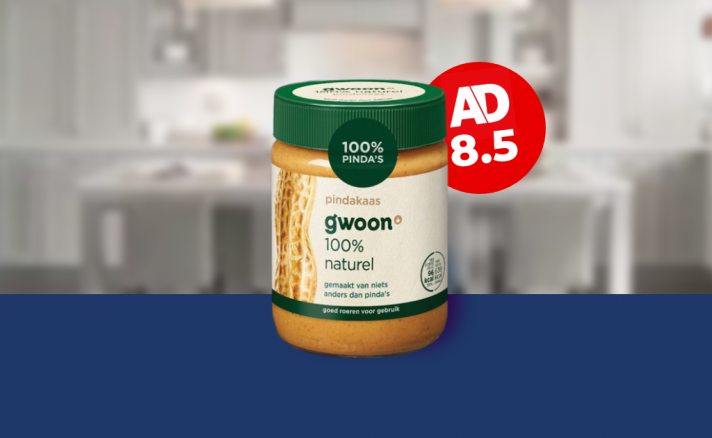 G'woon peanut butter tested best!
06 February 2023
Great news for all the peanut butter enthusiasts: the peanut butter of our own brand G'woon (the one with 100% peanuts) has scored an 8,5 in the test from the Dutch newspaper 'Het Algemeen Dagblad'. That was the highest score of them all!
Despite the amount of calories this peanut butter is still very healthy, because of the high protein content. You can save money without sacrificing taste with the tastiest products from our own brands!
Interested? Please send your enquiry to sales@nlfood.nl.
Back to overview