About NLfood
NLfood is a trading company specialized in exporting Dutch and other European (non)food products. Our range encompasses over 40.000 food products, including dried, frozen and chilled grocery items. We are known for working with large, famous brands like Venco, Hak and Conimex. However, we also export private labels like Dutch Bakery and Markant, two competitively priced quality brands in the food sector.
We additionally provide a wide assortment of meat, dairy (cheese), bakery and non-food products. To allow for an even larger offer, we also ship popular products from other European countries. Examples include French fries from Belgium, salami from Denmark and pasta from Poland. Are you looking for products that are not covered by our current range? Please let us know and we will get right into it, so as to ensure we can live up to your demands.
Buying power is key to the NLfood organization. While we have strong partnerships with the leading joint purchasing organizations in the supermarket business, we also have the means to purchase from manufacturers without presence of any intermediaries. Our organization is characterized by strong resources and a vast experience in logistics. Moreover, our warehouse is strongly located due to its close proximity to the ports of Rotterdam and Antwerp. Departing from these ports we can ship products throughout the entire international food market. To put it differently: we offer the entire package. Our service both provides you and our clients with all sorts of benefits. This service includes, but is not limited to, trucking products to the ports, taking care of the necessary documentation related to customs and specific requirements per country. We completely understand that every single customer has unique demands. We believe that our personal and flexible approach helps us suit all the needs you have and provides you with the solutions you seek. We strongly believe that it is important to maintain strong partnerships with our clients. To us, the pathway to success in the world food market is characterized by a combination of your input and our experience.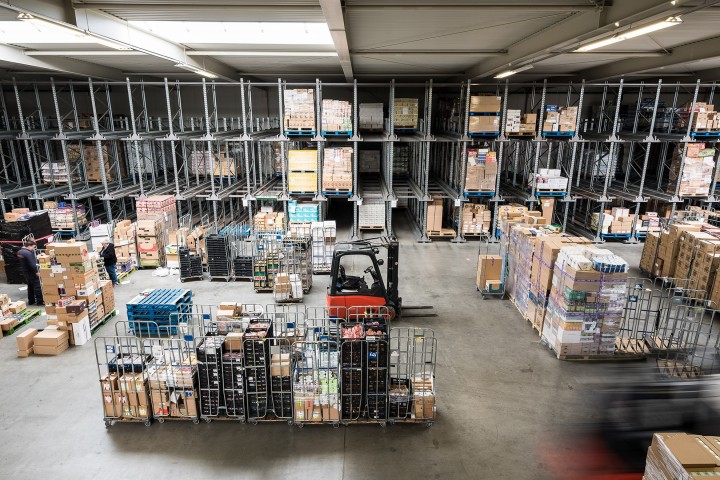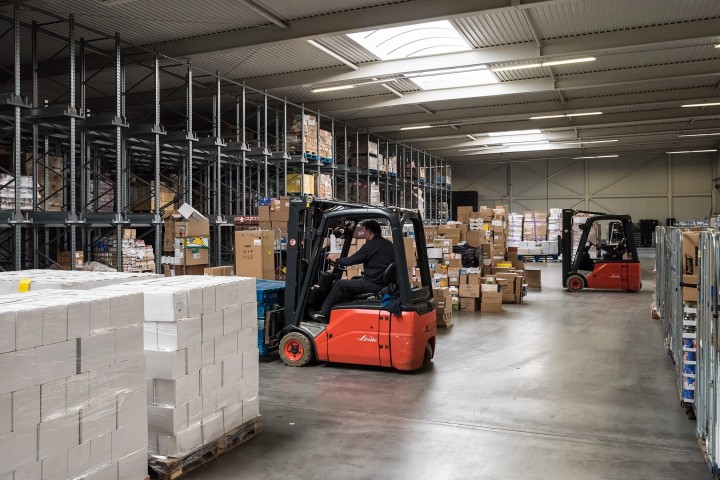 History
In the beginning of 2016 Food Brokers and Warex, two renowned names in the Dutch food industry, merged to form NLfood. Joining forces was the right decision to make following 35 years of experience and an extensive network of long-term relationships in the global food market. These advantages have helped us become your preferred partner in acquiring international food online. We take care of the full package when it comes to exporting food and nonfood products. 
Learn more about the the history of Warex and Food Brokers below.
 
Warex
Henk Warnar, who found Warex, has lots of experience in the international food sector. He used to own a grocery store in 's-Gravendeel, helping him in understanding customers' needs and demands. After a friend had emigrated to Canada, Warnar came to the conclusion that Dutch people living abroad have a particularly high demand for reliable food brands from the Netherlands. Consequently, Henk Warnar left the country in 1983 to visit Canada with a container filled with Dutch products. Upon his arrival, Warnar visited various companies to sell his products. 
One large organization in Vancouver recognized the potential of Dutch food products and the international food market in general. As a result Warnar sold the entire contents of his container to this company at once! Shortly after, exporting Dutch food products became more and more popular and Warnar was able to ship more containers to Canada. Little time was needed to set up an office in 's-Gravendeel. The company name of his organization was an easy pick: Warex is a combination of 'Warnar' and 'export'. The company rapidly expanded to overseas companies in North America, Australia and New Zealand after extensive word-of-mouth advertising and Warex' presence at international fairs. 
The project was initially characterized by an impulsive journey, but over the years Warex has grown to become a company with many frequent customers across the global food market and a team consisting of twenty employees who are employed on a full time basis. The team is highly involved and greatly connected, ensuring that both our clients and producers receive what they deserve. This is one important reason why Warex accomplishes its goal every single day: allowing everyone to enjoy typically Dutch food products across the entire globe!
Food Brokers
The establishment of Food Brokers dates back to 1994, but the organization required little time to grow into a strong trading company specialized in supplying retailers, wholesalers and distributors worldwide with high quality Dutch food products. Its headquarters are situated in Zaltbommel, centrally located in the Netherlands, with immediate connections to Rotterdam, Antwerp and Hamburg, where Europe's main ports are situated. 
Food Brokers' core business was selling, combining and loading extensive ranges of different food products, with sizes varying from one single pallet to filled containers and trucks. Thanks to the company's flexibility, extensive service offering and the representative character for many European producers, Food Brokers was able to sustain in the market and meet with all their customers' demands.
The team
We strongly believe that a personal approach is the best way to introduce our team to you. Please feel free to call or email your contact person directly.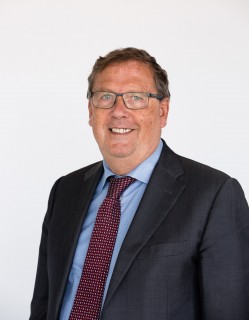 Henk Warnar
Operational Director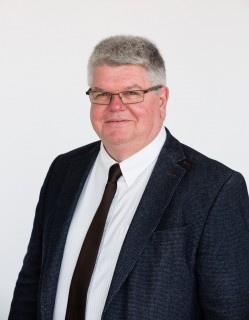 Ruud Timmers
Commercial Director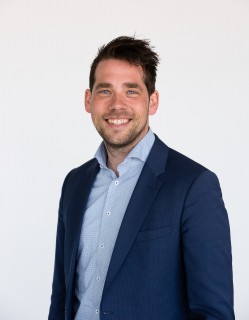 Björn Warnar
Marketing & Communication Manager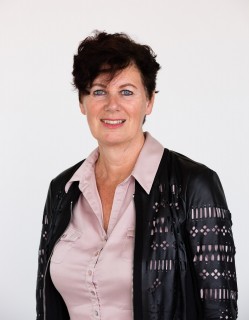 Ellen Timmers
Sales Manager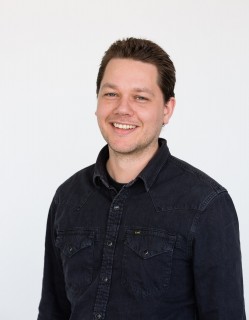 Wesley Timmers
New Business Manager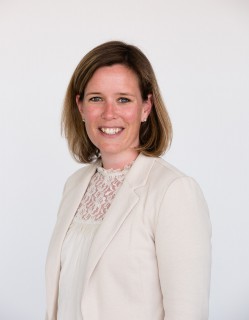 Ingeborg Schoonakker
Sales Support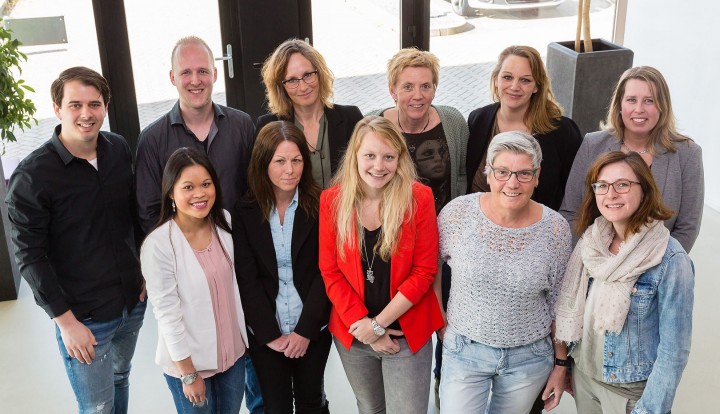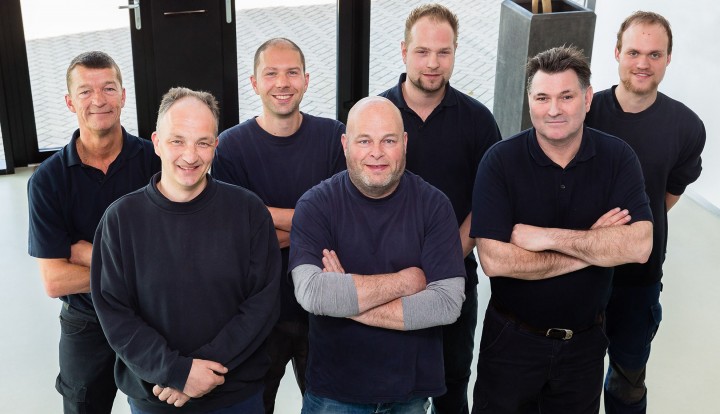 More information?
Please refer to our general contact details by calling +31 88 765 5500 or sending us an email. In order to login to our webshop, please click here.